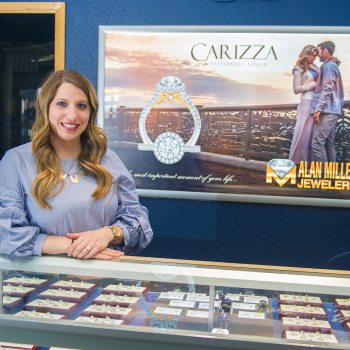 Kadie
Sales team
Kadie is a mother to two busy toddlers, Lucas and Hadley. She comes to us with 10 years of customer service and sales experience. Coming from a department store, working in fashion merchandising, the jewelry industry intrigued Kadie to make the move and become part of our fantastic team.

Aside from the enjoyment of being a mom, Kadie enjoys connecting and building a rapport with our customers. She likes working to create a positive shopping experience for everyone. Kadie's favorite part of working with jewelry is the joy it brings to our customers, while creating a once in a lifetime moment. With a love of all jewelry, her favorites are the diamond engagement rings.

Kadie brings a smile and positive attitude to our team!
Go Back