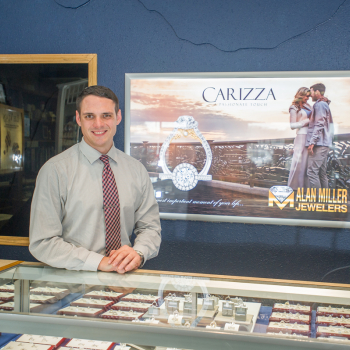 Cody Miller
Sales manager
Cody graduated from Northwood High School in 2005, attended Bowling Green State University for a year but ultimately found his school of choice, Heidelberg University. While there, Cody was involved in BERG football for two years and also a member of the Nu Sigma Alpha fraternity. During his senior year, Cody interned at Michael Eller Diamonds in Findlay, Ohio, further pursuing a career in the jewelry industry.
After earning his Bachelor of Arts in Business Administration, Cody began his career in the family business and hasn't looked back! In his own words, "I am very fortunate to be able to work with my father, a man I've been able to look to and learn from my entire life. I could not think of a better mentor to be able to teach me what he has learned from during his nearly 50 years in the jewelry industry!"
Cody enjoys assisting all of his clients find the perfect gift for the person(s) they care about most!
Go Back